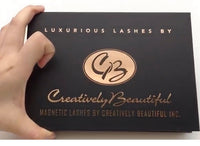 Luxurious Magnetic Lashes
NO MORE GLUE!!! Long lasting Lashes with magnetic energy will hold your lashes in place. 
100% Vegan and Cruelty FREE.  
Buy 3 get 10% off code BuzzLash20 
Shop Now
CB - Lift-Your-Soul Philosophy
We believe we must nurture our inner self then it will resonate to our exterior self.
Honour yourself and nourish your mind, body and soul by taking those special moments for self care. Only then can you be your very best and share a healthy balanced soul with others
Lift your soul to new heights and connect with your inner self.